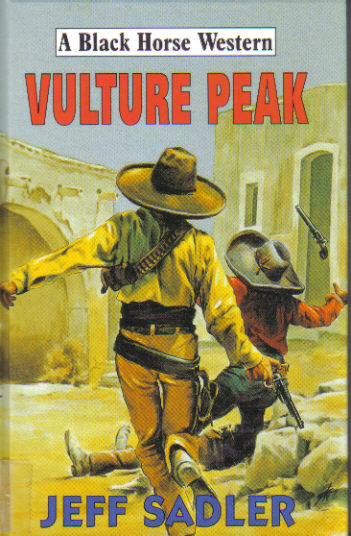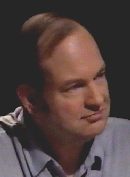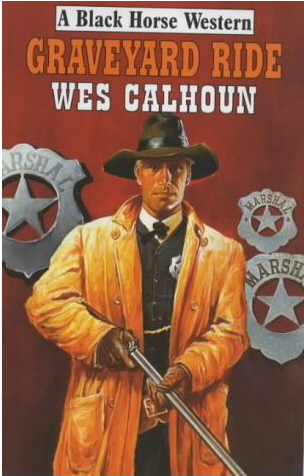 For me, the run-up to Christmas 2005 was overshadowed by news of the death of BHW writer Geoff Sadler, who passed away on 6 December of that year.
Geoffrey Willis Sadler was born on 7 October, 1943 in Mansfield Woodhouse, Nottinghamshire. He started work as a library assistant in 1960, and married Jennifer Watkinson five years later. Always a western buff, he would later cite the likes of Les Savage Jr, Jack Borg, Louis L'Amour and Matt Chisholm as major influences -- and certainly Geoff's own westerns were always marked by a strong sense of the visual, accurate gun detail and believable characters who were not easily forgotten.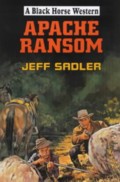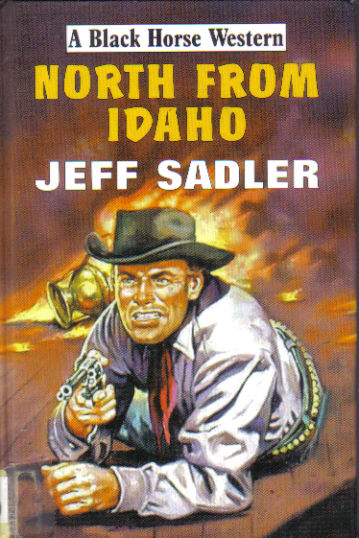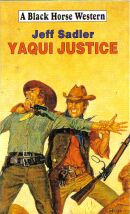 The majority of Geoff's westerns chronicled the adventures of a half-Apache, half-Scottish lawman named Andrew Anderson, a character who bears more than a passing resemblance to the character played by John Wayne in Hondo (1953) -- a film, incidentally, which also had quite an impact on the author. The books were usually set against a backdrop of deserts and dust, of glaring heat and sudden, often brutal violence, but there could be lighter moments, too, as in the Canada-based Headed North (1990), where the character of "Byron W. Holmes" was clearly based upon the author's good friend and fellow BHW writer, B. J. Holmes.
Geoff created Anderson when he was about twelve or thirteen, originally recording the half-breed marshal's fast-paced exploits in longhand. One of these early efforts, Kingdom of the Desert (in which a stranger cleans up a corrupt town and tames the four-man syndicate who run things for their own ends), later formed the basis of his first published book, Arizona Blood-Trail (1981).
Geoff followed this with Sonora Lode (1982), an intriguing book in which the action is virtually confined to a doctor's surgery and an undertaker's parlour, symbolically representing the two basics of life and death. This gun-running story also introduced the sinister, amber-eyed Amarillo -- an enemy with whom Anderson would lock horns time and again.

Not that Geoff limited himself to the western genre. In 1982, he penned a trilogy of "slaver" novels which were published in paperback by New English Library. These "Justus" books -- The Lash, Bloodwater and Black Vengeance, are well worth seeking out, and show beyond all doubt that Geoff was a writer of considerable range and skill.

Geoff's third Anderson book, Tamaulipas Guns (1982), meanwhile, remains one of his best, offering as it does a strong, original plot that is told with great pace, and laced with a whole catalog of unforeseen twists. And there were more impressive plots to come; in Severo Siege (1983) the town for which Anderson acts as marshal comes into conflict with a die-hard Confederate determined to create a new "Trans-Continental United States." Sierra Showdown (1983) pits Anderson against a gang of ageing Mexican War veterans who return to the area to reclaim a long-buried stash of stolen gold bars. The courtroom drama Throw of a Rope (1984) finds Anderson accused of murder, and facing the very real prospect of death by hanging. And in Saltillo Road (1987), the US Government sends Anderson to the steamy swamps of Louisiana to break a smuggling operation.

In the late 1980s, Geoff adopted a second pseudonym, "Wes Calhoun", and created the character of Chulo Pritchard, a mild-mannered black ex-Army scout who would sooner avoid trouble than have to deal with it. Chulo came about when Geoff was researching one of the Anderson books, and chanced upon a photograph of an amiable-looking, slightly overweight Negro cowhand. However, Chulo only ever appeared in a handful of adventures, including Chulo (1988), At Muerto Springs (1989) and Texas Nighthawks (1990), and never really enjoyed the lasting popularity of Anderson.

In any case, Geoff was asked to edit the second edition of Twentieth Century Western Writers at around this time, and went on to make a magnificent job of the assignment, creating a book that remains invaluable, even seventeen years on. Mike Linaker, Mike Stotter and I were among the contributors, and I know I speak for all of us when I say that Geoff was an absolute joy to work with -- calm, methodical, supportive and always good-humoured. Phone calls from Geoff were never fraught or filled with complaint. What I remember most are all those cheeky wisecracks and all that wicked laughter.

In later years, this father of two sons fought a brave battle against Motor Neurone Disease, but still managed to turn out the occasional local-history book, learned critical essay or BHW here and there. Sadly, however, the fight ended on 6 December, 2005, at which time we lost not only a fine writer, but also a most articulate and charismatic spokesman for our genre.

Geoff was an intelligent, caring author whose plots reward careful study. He once told me, "My books are intended as entertainment ... But it is to be hoped that it is entertainment with a little added depth, some hint of authenticity, and some moral conflict. I've never sat down and thought, Right, now I'll take the Western from shoot-'em-up to Art. But if the story gets to the audience, it has to satisfy me first of all, and to do that it has to contain some deeper quality, some strength that makes it worthwhile. In that respect, I suppose, it does go beyond pure entertainment."

I can only recommend that, if you haven't already done so, you check out Geoff's western legacy, and see for yourself. I'm quietly confident that you won't be disappointed.