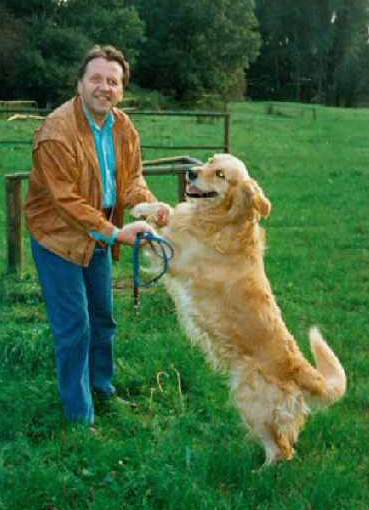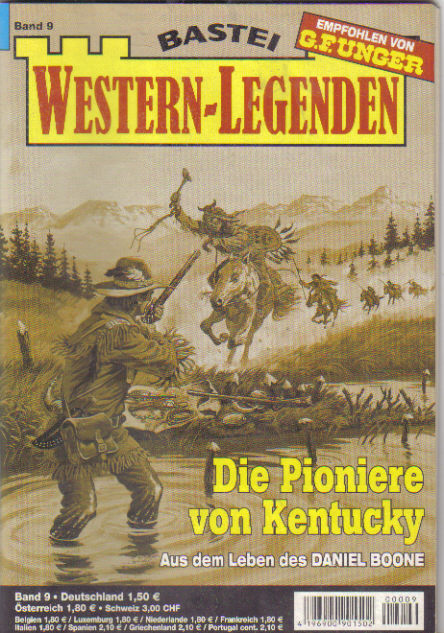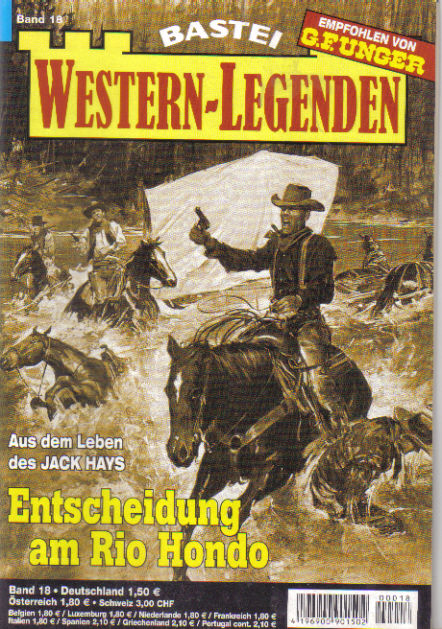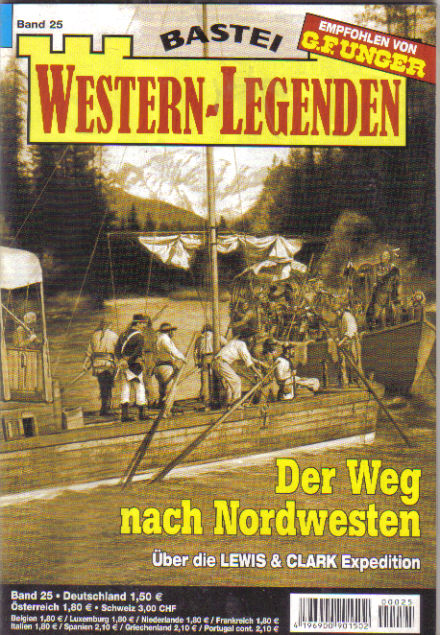 Alfred Wallon -- my co-author on the "Doug Thorne" westerns All Guns Blazing and Alaska Hell -- has always been an avid reader. Born on 20th May 1957 in Marburg, Germany and raised in a nearby village, his love of the written word began when he first entered school and discovered comics. Alfred's other great passion, however, was the western.
"I started reading and collecting westerns when I was a kid," the author continues. "My dad was responsible for that, because I used to watch him reading and wonder what he was reading about. When I finally read these same novels, I was hooked. At that time we had Bonanza, The Virginian and High Chaparral on German TV -- I loved these series. High Chaparral was always my favorite ranch western series on TV, and perhaps the inspiration I needed to start writing."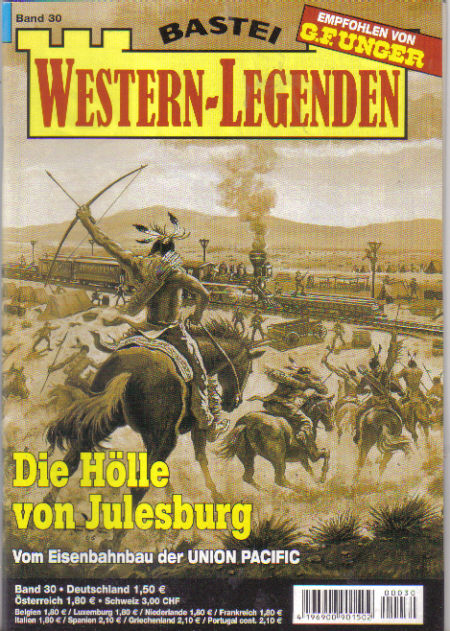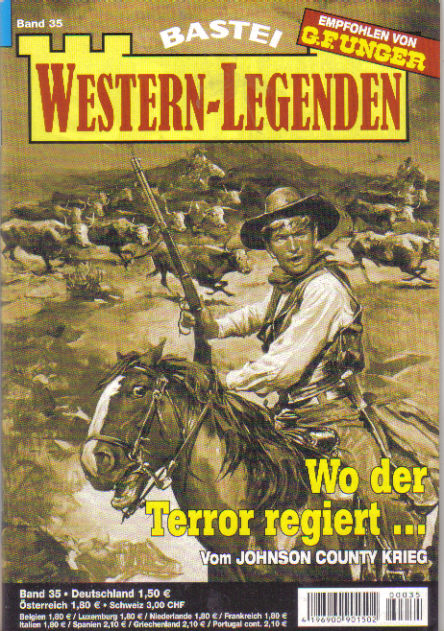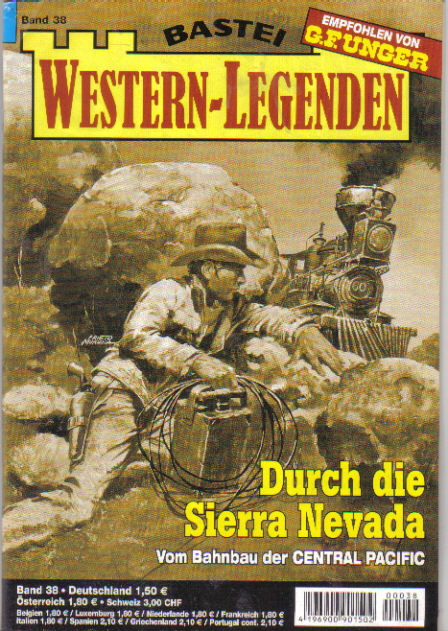 By the time he was 15, Alfred was so interested in western literature that he decided to write a western of his own. Very much influenced by the westerns of the 1970s, his was called Ringo the Outcast. Alfred eventually wrote thirty instalments, each of 32 pages, all hammered out on an ancient typewriter. He even painted the covers, though they were never intended for publication, just for his own personal entertainment.
"A real western has everything that a good, thrilling novel should have," he insists. "A trustworthy hero, moral values and a special atmosphere which you can only find in westerns. The western genre has a spirit, which you must feel deep in yourself, otherwise you could never write about it."
With around fifty home-made booklets to his credit, Alfred eventually embarked upon his first full-length western novel, The Dollar-Wolves of Abilene, which was influenced by many of the old-time western shows he'd watched as a boy. "I always wanted to write stories based on historical facts," he explains. "I didn't know anything about publishers and editors at the time, of course, only that my story was good, and I didn't see any reason why others wouldn't think the same."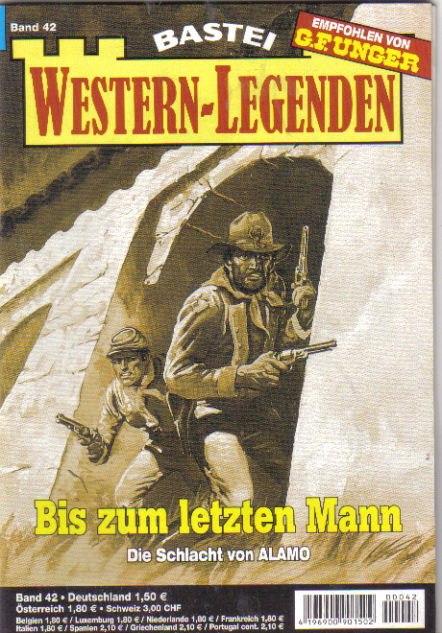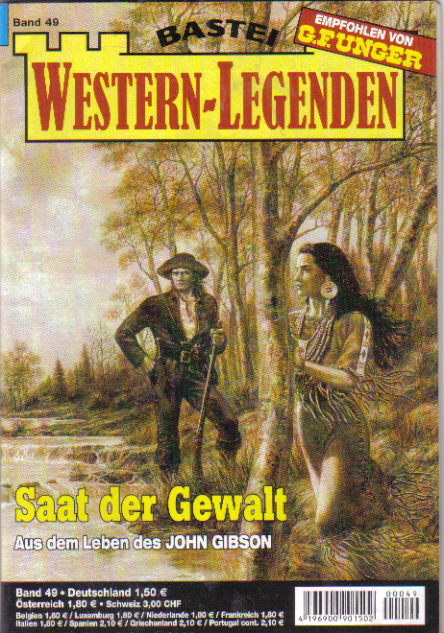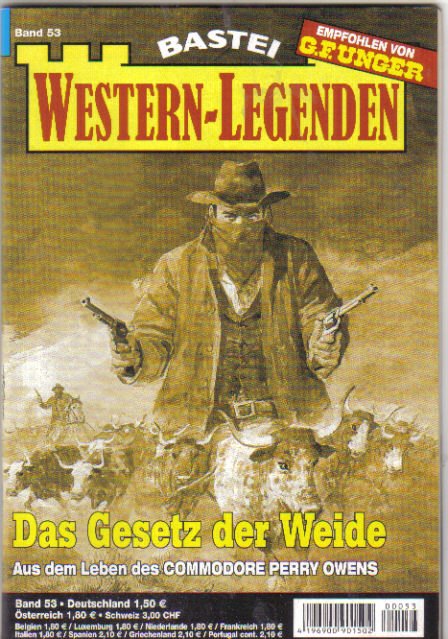 The reality, of course, proved to be very different. The first publisher to whom he submitted it told him that his story was simply too historical. But six or seven months later an editor at Kelter was sufficiently impressed by the work to publish it in the US Western series in December 1981. Four other novels followed, until the series was finally cancelled.
"So I had to look for another publisher," the writer continues, "although this time it was a little easier for me because now I had five published novels to my name and could no longer be called a greenhorn."
The Cologne-based publisher Marken hired him to write for their Western Wolf series, as well as Bronson, 320-PS-JIM and Two Adventurers. Here his work appeared under the names Al Wallon and Chuck Malone. Amazingly, however, Alfred never turned to writing full-time. "Writing has always been a hobby for me, something personal. I have always done this after work and at weekends. If I had to write to earn my living, it wouldn't be fun anymore. So I work as a salesman to earn money, and I write purely for myself."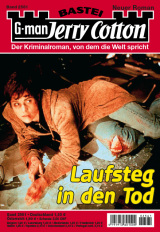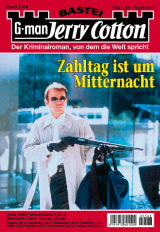 By the early 1980s, Alfred was writing for a number of publishers. He wrote crime stories for the Kommissar X series, as well as fantasy and romance novels. "Nobody should underestimate this genre, because it makes up about fifty percent of everything I've ever written," Alfred points out. "And if we look at foreign rights, my love and romance stories were very successful, because they have been translated into a number of different languages. Two years ago there was even a Russian edition on the market."
Some of Alfred's pseudonyms during this period were Martin Kirchner, Liesel Lechner, Alfred Wallner, Claudine Wallon, Mandy Martin, Claudia von Sternberg, P C Dobbs and T C Taylor.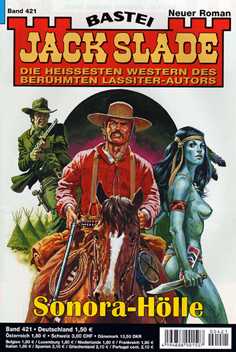 By the end of the 80s, however, the number of German publishers had shrunk dramatically, as had the demand for genre fiction. Alfred's publisher, Bastei, was now publishing mostly adult westerns, a sub-genre for which the author himself had little time. "This was the end of the historical western in Germany, and there was only one thing left for me: either to write adult westerns or do nothing at all."
What he did instead was create his own company, Edition Wild West, and start a series called Pioneers -- Heroes in a Rough Time. "They were successful enough that I was encouraged to write more," he says. "But what I really wanted to do was write a western family saga. I called it Rio Concho, and initially wrote the series with the help of my very good friend Ludwig Webel."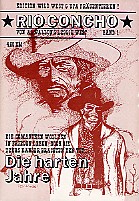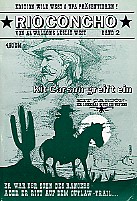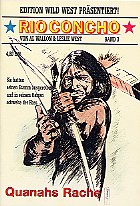 In addition to Rio Concho, Alfred also wrote a fantasy series called Thorin, but both series ended in 1998, although Thorin was eventually picked up again by the paperback publisher Blitz. With Marten Munsonius, Alfred also created a horror series called Murphy.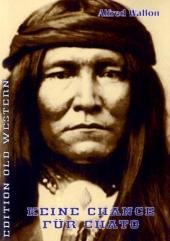 Thorin and Murphy eventually switched publisher, and with his work now appearing from Mohlberg, Alfred also launched a doomsday series called Corrigan, once again writing in collaboration with Marten Munsonius.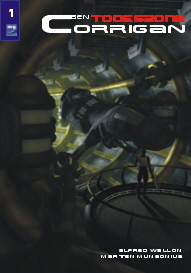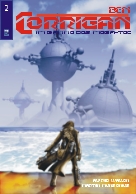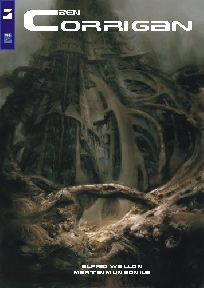 Corrigan is still running, but Alfred and Marten have now been joined by other writers, who also contribute to the series.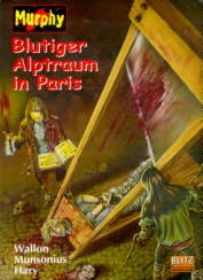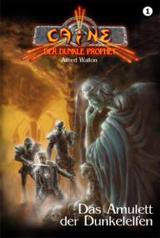 In the 2000s, Alfred created several other fantasy series, including Jesca -- Amazon Warrior, Caine and the Blood Chronicles, the latter co-written with Bernd Gotz. The author even managed to relaunch his beloved Rio Concho series.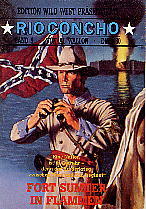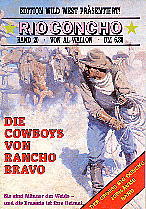 When Bastei launched a traditional western series called Western Legends, Alfred was quick to contribute a number of volumes about Daniel Boone, Texas Ranger Jack Hays, the Lewis & Clark expedition, Union Pacific and the Johnson County War, among others. Indeed, before Western Legends ended, Alfred had written no less than eighteen of its one hundred issues.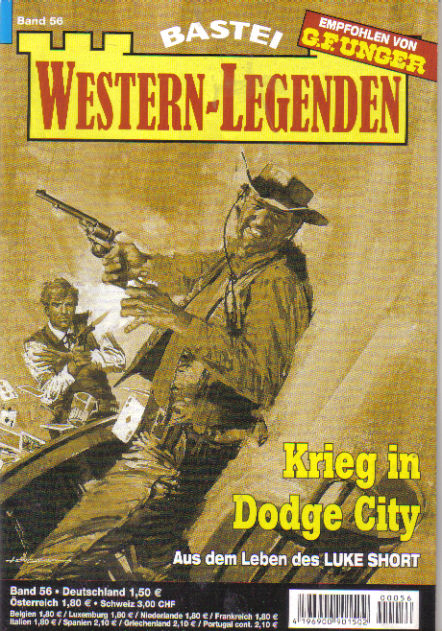 "Sometimes I read an historical article which makes me think that this could be the basis for a good novel. Or I just look at old photos and paintings, and they come alive in my mind. I have a good collection of historical books about the Old West. If a certain period or a certain historical event is interesting for me, I do some research online, and when I've collected all the historical facts, I create my fictional story around the authentic background."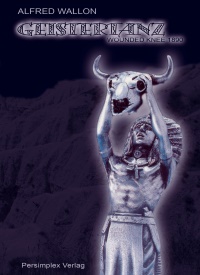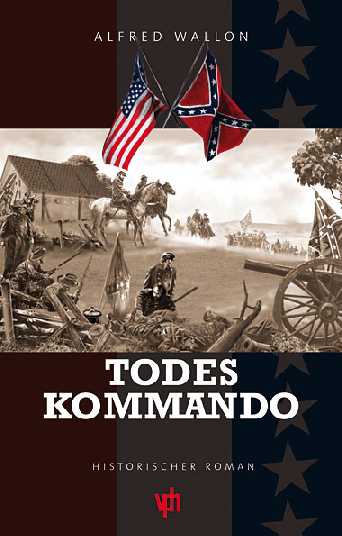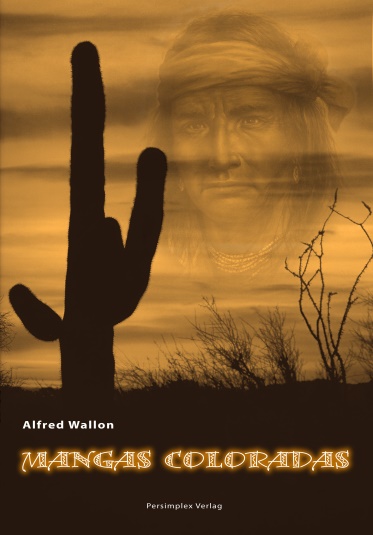 In October 2007, Alfred signed a contract with Persimplex Verlag and has since gone on to publish his westerns in hardcover. He has also embarked upon an ambitious series of Civil War stories at vph, the first of which has seen publication in May 2007. Future plans include a historical novel about the legendary Apache warrior Mangas Coloradas ... and further collaborations with yours truly, of course!
"May I please quote William W. Johnstone?" Alfred says in conclusion. "In his books, Johnson always assured his readers that the West would live on as long as he did, and I feel the same way myself. While ever I can write westerns, the Old West will never die."