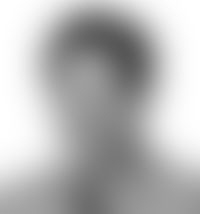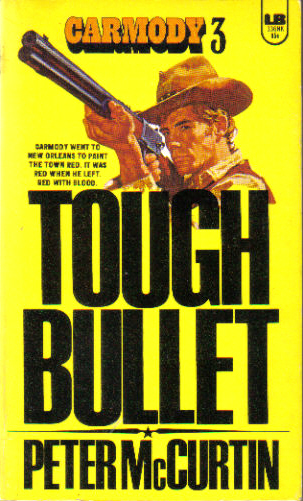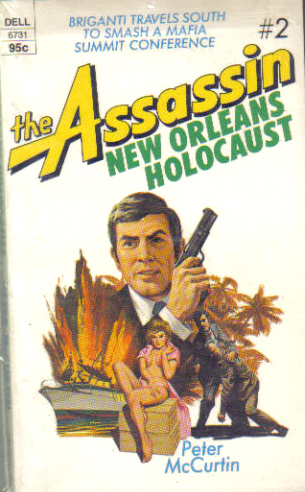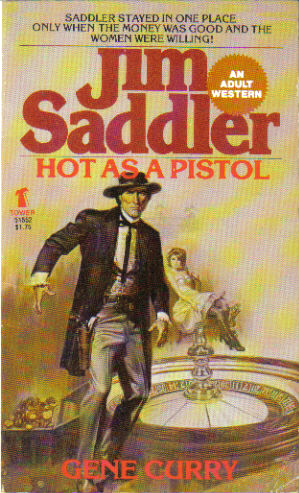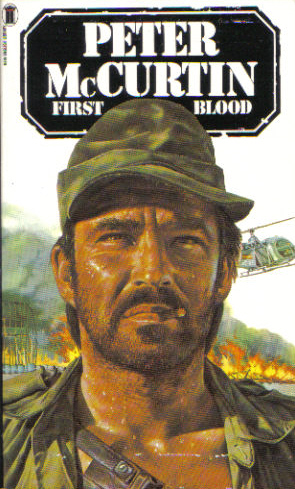 (I am indebted to a fascinating exchange of posts at www.blackhorsewesterns.org for providing me with the guts of this article)

It's a curious paradox that one of the most popular, best and proficient exponents of the hard-boiled western novel also happens to be one of its least-known. For many years, fans have wondered if Peter McCurtin was a real author, or merely a house name behind which a small army of scribes produced some of the toughest and most compelling westerns of the 1970s and 80s. The name George Harmon Smith has often been linked with that of McCurtin, but who was Smith, and was he really the driving force behind the Peter McCurtin phenomenon? Thanks to a few dedicated researchers, we now know that there really was a Peter J. McCurtin. He was born in Ireland on 15 October 1929, and immigrated to America when he was in his early twenties. Records also confirm that, in 1958, McCurtin co-edited the short-lived (one issue) New York Review with William Atkins. By the early 1960s, he was co-owner of a bookstore in Ogunquit, Maine, and often spent his summers there. Additionally, McCurtin and his second wife shared their home in Ogunquit with a dog that also happened to be part wolf.

McCurtin's first book, Mafioso (1970) was nominated for the prestigious Mystery Writers of America Edgar Award, and filmed in 1973 as The Boss, with Henry Silva. More books in the same vein quickly followed, including Cosa Nostra (1971), Omerta (1972), The Syndicate (1972) and Escape From Devil's Island (1972). 1970 also saw the publication of his first "Carmody" western, Hangtown.

Carmody is, on the surface at least, just another trail-wise adventurer. Sometimes he is presented as an outlaw, sometimes as a gun-for-hire. Whatever his current occupation, however, Carmody's eye is always on the main chance, as McCurtin's tough, spare narrative frequently makes plain. Carmody's exploits set the tone for most of the westerns McCurtin was to write over the next two decades. His view of the frontier is harsh and unforgiving, a place where a man with any sense looks to his own safety, and to hell with everyone else. McCurtin's westerns are fast, violent and chauvinistic, but the violence and sex are seldom overtly explicit. McCurtin further distances his protagonist from other stock western anti-heroes by recounting the series in the kind of hard-boiled first-person style normally associated with the private-eye genre. In the first book, Carmody is employed by a wealthy mine owner whose daughter has been abducted and held to ransom. For The Slavers (1970) Carmody locks horns with a powerful rancher who treats his Indian employees (who once saved Carmody's life) like slaves. In Tough Bullet (1970) Carmody is living high in New Orleans when his money is stolen and he is framed for murder, while in Screaming on the Wire (1972) (possibly the best book of the sequence) he tangles with a psychotic killer claiming to be the younger brother of Billy the Kid. In The Killers (1972) Carmody pins on a marshal's badge in order to dodge a posse, and finds himself caught between a bunch of outlaws and a clan of hillbilly killers, while one of the weaker novels, Tall Man Riding (1973) sees Carmody tracking down the men who attacked him and stole the proceeds of a bank robbery he has just committed. McCurtin's editor at Leisure Books remembers that he was "a terrific, fluent, natural writer of action, and a solid researcher for his westerns and mysteries. Leisure did not, in my time (1979-1981), let anyone else write under Peter's name, but Peter wrote under other names in addition to his own byline. He was a real workhorse with, unfortunately, an alcohol problem (like so many), and without question the very best writer that Leisure was publishing at the time. Perhaps he could have been better and more prolific under better circumstances." For a while, McCurtin himself also worked as an editor at Leisure Books.

The author spent a prolonged spell writing various mercenary and Executioner-style anti-Mafia stories. His name appeared on the first of Manor's Marksman books, Vendetta, leading many to speculate that he also wrote under the pseudonyms "Frank Scarpetta" and "Bruno Rossi" (author of the Sharpshooter series). He also provided a novelisation for the cult action classic The Exterminator.

McCurtin returned to the western in 1979 to take over the Sundance series originally created and written by the late, great Ben Haas, under the pseudonym "John Benteen". In McCurtin's hands, however, Sundance -- a half-breed Cheyenne who undertakes various missions to raise funds to fight the corrupt Indian Ring -- became a colder, more impersonal figure, more violent and less credible.

Having said that, it should be added that, overall, McCurtin did a reasonable job of continuing Sundance's exploits, producing some interesting action-orientated westerns, among them Day of the Halfbreeds (1979) in which Sundance is sent to Canada to infiltrate Louis Riel's Metis movement and eventually stop a rebellion (a plot that is vaguely similar to the Lassiter story Gunfight at Ringo Junction, leading one to suspect that he might also have written occasionally as "Jack Slade"). Iron Men (1981), meanwhile, sees Sundance helping the Central Colorado Railroad against the underhand tactics of a much larger competitor. It is also worth mentioning that the 1980 Sundance yarn Los Olvidados is a reworking of the earlier Carmody book The Slavers.

Midway through his tenure on the Sundance books, McCurtin wrote the adult western series Jim Saddler, under the name Gene Curry. This series returned him to the gritty first-person style of narration that made the Carmody books so distinctive. Of the seven books that comprise Saddler's adventures, however, four are little more than straight re-writes of Carmody novels; A Dirty Way to Die (Tough Bullet), Wildcat Woman (Screaming on the Wire, with Jessie James' daughter replacing Billy the Kid's brother), Colorado Crossing (Hangtown) and Hot as a Pistol (The Killers). Of the rest, Yukon Ride is particularly notable, in that Saddler has to transport the body of a dead judge from the Yukon border to San Franscisco, with surprising results.

McCurtin produced one of his all-time best books in 1982 -- the powerful western Rockwell, which is a fictional retelling of the life of Orrin Porter Rockwell, the so-called "Mormon Triggerite" who upheld the law in Salt Lake City. Tough, vivid and compelling, the author's strengths as a storyteller are shown here to their best effect.

Among his final writing projects, he returned to his earlier Soldier of Fortune series, which recounts the exploits of a tough mercenary Jim Rainey. These books are also told in the first-person and have a strong ring of authenticity to them. One of them at least, however, was not the work of Peter McCurtin. Operation Hong Kong was actually written by Ralph Hayes.

"He churned out a lot of those short westerns and crime stories," remembers another acquaintance. "I also know that he used the pen-name 'Clarence Farmer' once. He took Soul on Ice by Eldridge Cleaver and turned it into Soul on Fire by Clarence Farmer. "I almost think it would be safe to say that if you find a book published by Tower or Leisure in the 1970s, that is a blatant knock-off of something else, and the two author's names are similar (with respect to style or syllables used) that might be one of Peter's.

"When he wrote most of his books, he lived in a studio in Murray Hill, on 39th Street, only a few blocks from the New York offices of Tower Books, which at the time were located at 2 Park Avenue. His building was called the Tuscany Towers back then. It's now a W Hotel. He had a Murphy bed, a kitchenette, and a desk with manual typewriter. There was no phone except for the payphone in the building basement. He liked eating at Automats, he went to the movies several times a week and spent a lot of time reading."

Peter McCurtin died in New York on 27 January 1997. His westerns in particular are distinguished by unusual plots with neatly resolved conclusions, well-drawn secondary characters, regular bursts of action and tight, smooth writing. if you haven't already checked him out, you have quite a treat in store.