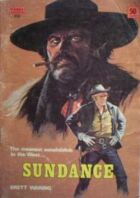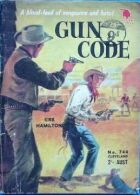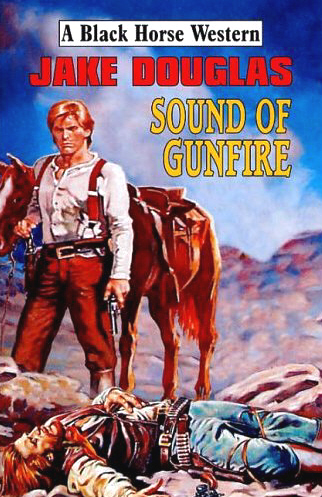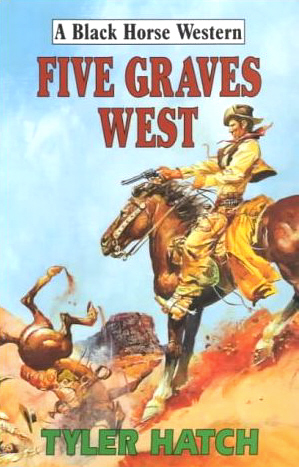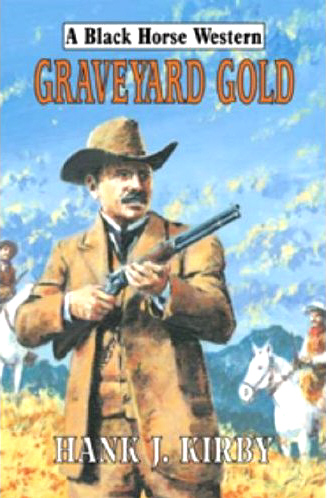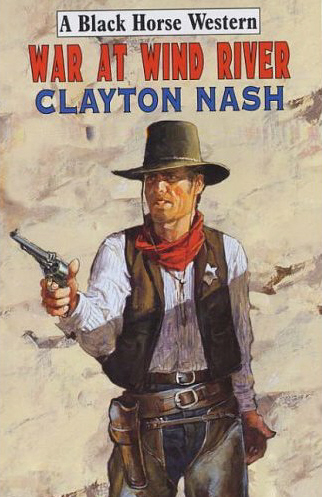 BHW Writer Keith Hetherington -- better-known to modern western readers as Jake Douglas, Hank J Kirby, Clayton Nash and Tyler Hatch -- remembers his earlier incarnations as "Kirk Hamilton" and "Brett Waring", two of the most popular writers in the Cleveland Publishing stable.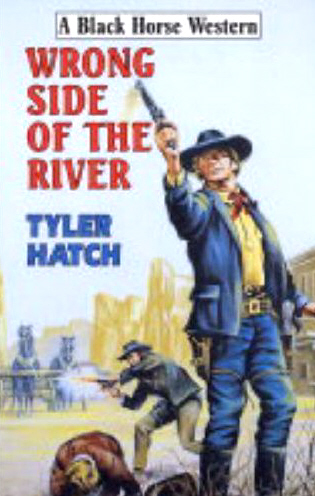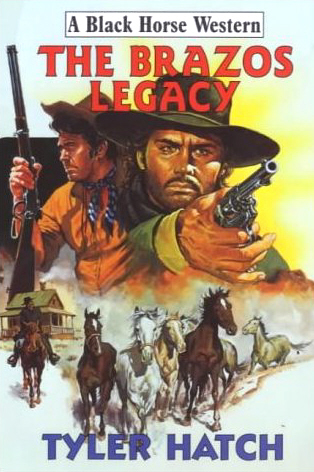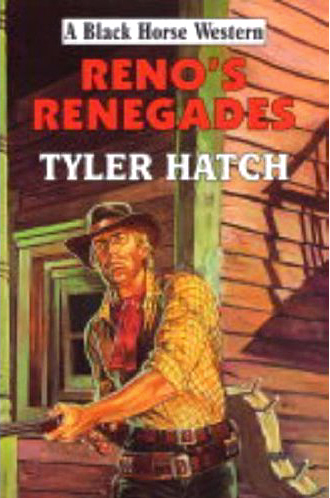 DW: Can you tell us something about your early years?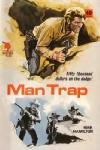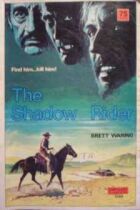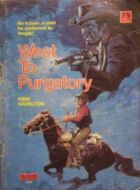 KH: Well, I suppose I can lay claim to have started "writing" when I was about twelve years old, and World War II was raging. Always an action fan, I lapped up war films and began to write my own war stories, illustrating these little home-made booklets with pictures cut from LIFE Magazine and a wartime one called VICTORY.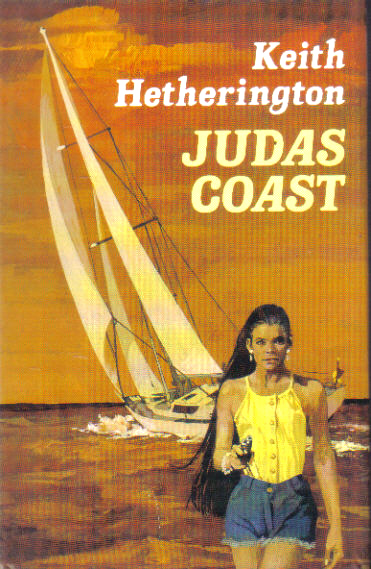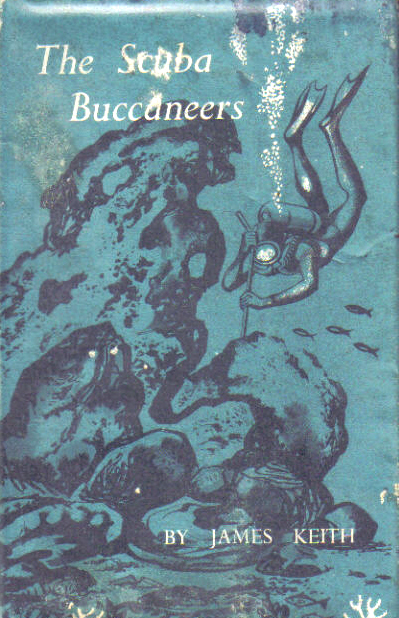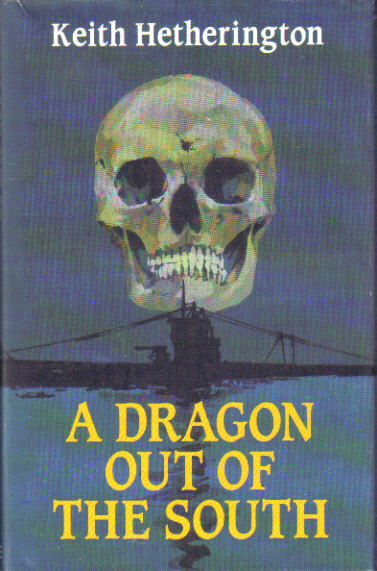 I played around with these short stories on and off, but I was working during the day and studying chemistry at night. I was about eighteen when I finally read a book of western short stories I'd bought. The lead story was called Jailbreak Justice. I can't recall the author. But I felt that it was a pretty poor effort, and that I could do much better. So I wrote a western short story -- my first, apart from a couple of cowboy booklets I'd made up -- and sent it away to a publisher who was later bought out by the Cleveland Publishing Proprietary. A couple of months passed before they accepted it. Then they paid me about six pounds and asked for more stories.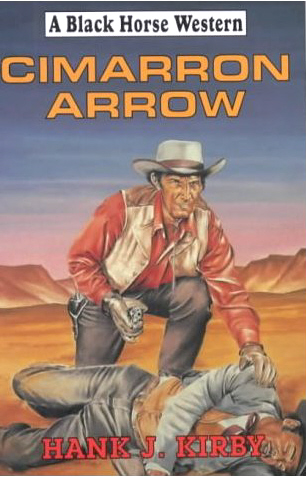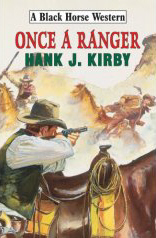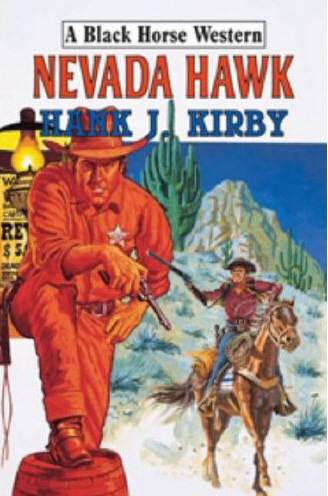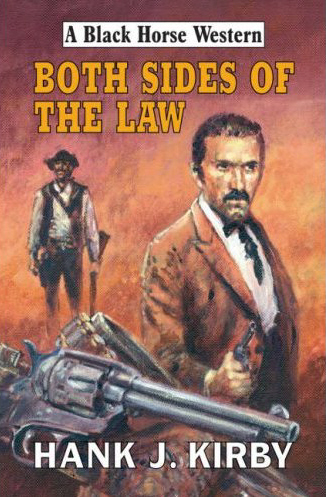 That was how I started. Eventually the stories moved up through 20,000-word novelettes, then 48,000-worders. They dropped back through 42,000 to eventually settle for the later 40,000. As I was being paid so much per thousand words, earnings fluctuated pretty wildly at times.

I wrote westerns full-time between 1957 and 1961 when -- by this time married to Rita and with my first son born -- I went into journalism with the Queensland Department of Health and worked for them until 1970, as a departmental editor, writing fiction and articles at night and whenever spare time allowed. I had a boys' adventure book published in 1966 (The Scuba Buccaneers, as by "James Keith") and two hardback thrillers, The Naked Nemesis and Hammerhead Reef under the name "Keith Conway", both published by Robert Hale.

I moved to Victoria and worked for Australia's top television production company, Crawford Productions, from 1970 to 1975. These, I would say, were my happiest years. When the company almost went broke due to American shows being dumped on the Australian market at giveaway prices, I returned to writing westerns full-time for Cleveland, with a little freelance television work in between. Since I was also free to write anything else apart from westerns, I did a book on metal detecting which is still selling, some books-of-the-film, and had a couple more hardback thrillers published, again by Robert Hale -- A Dragon Out Of the South and The Judas Coast, both under my own name.

DW: Why do you suppose you were particularly attracted to the western genre? And who were your particular influences?

KH: Well, I'd always enjoyed westerns. Zane Grey was a favourite, of course. He wrote three especially good books -- Riders of the Purple Sage, its sequel, The Rainbow Trail, and one of his lesser-known works, Shadow on the Trail. Luke Short was another favourite author of mine. I liked his tough style and his characterisation, plus his strong plots. I remember in 1953 when I was sailing to England and was right on the verge of mal de mer in the Great Australian Bight -- I read Luke Short's High Vermillion avidly, page after page, immersing myself in the story and the action -- there was a terrific fist-fight, as I recall -- until I felt better. I never did make a libation to Neptune, and I've always thanked old Luke for it.

As for influences, well ... my western background stems from reading the old classic authors and also plenty of the Street & Smith pulp-type stuff, as well as the better American authors and plenty of good reference works like the Time-Life series. One thing I found a bit frustrating writing for Cleveland was that, up until fairly recently, they did not want any Indians in their stories. You wouldn't believe how hard it was to get them to accept a story in which the hero, on the vengeance trail, had to call in the talents of Indian scouts from a nearby reservation in order to track down the villain. Now, of course, it's different. Indians appear fairly regularly, though they still don't like Indian attacks on wagon trains, and so on. It was a pity, because there was a lot of authentic Indian lore that was just begging to be used.

DW: How did your two Cleveland pen-names come about?

KH: The name Kirk Hamilton was thought up by Cleveland, most probably because the initials matched mine and they had just contracted me to write a western per month for them at the time. Previously I used the pen-name Clint McCall, but it only appeared on a little 20,000-worders they used to put out around the early to mid-1950s. Now they occasionally use it for one of their other writers. I was doing 24 to 27 westerns novels per year from the early 1970s to 1990, when Cleveland decided they had such a backlog of my work -- plus that of other contract writers -- that they no longer required any more western manuscripts. They reckoned putting a hold on for a couple of years, but it went on for quite a bit longer than that.

As you say, I also wrote under the name Brett Waring. I didn't attempt to change my style -- you read a Brett Waring, you read a Kirk Hamilton and vice versa. But there's a very good reason for this. Cleveland would never tell me when they were going to put out a title under the Brett Waring banner, so I simply wrote the stories and sent them in and left it up to them which name they put on the cover. They fouled up one time, though. I used to write a series about Wells Fargo with the hero Clay Nash appearing in each yarn as an undercover agent for the stage-line. They were mostly routine stories, but they sold well. Anyway, in their wisdom -- or lack thereof -- Cleveland put a couple of Clay Nash stories out under the Kirk Hamilton banner, which sort of gave the game away to anyone astute enough to notice. A bit sloppy, to say the least, as they'd previously appeared as by Brett Waring!

DW: Talking of series, your best-known series during this period was Bannerman the Enforcer, in which a special task-force answerable only to the Governor of Texas is sent on all kinds of do-or-die missions. The series was extremely popular in its day and ran to 48 titles, then suddenly stopped. Why?

KH: At one time, The Enforcer was regularly published in the Scandinavian countries and, I think, Germany, under the title Johnny Colt. Four of them also appeared in paperback in America in 1980. The series sold very well here in Australia, but Les Atkins, owner-publisher of Cleveland, phoned me one say and said that he was axing the series. He admitted that it was still selling well, but he was getting tired of it, so that was that.

DW: By your own estimate, you've written between four and five hundred westerns. Plots must have been difficult to dream up, but I imagine finding different titles must have been even harder.

KH: Well, one of the reasons I haven't got a complete bibliography is because probably only one of my titles out of every ten was actually used by Cleveland! They had hundreds of titles -- usually some vapid western saying like Reach For It! or Drag, Mister!, and others along those lines. But during the last few years I wrote for them, several of my own titles slipped through -- I think they must've been running short.

Actually, they published in quite a haphazard way. Sometimes it would be only a couple of months before a title appeared. At other times it could be up to two years. I sold them one of my westerns, Hatch!, in 1986, and it didn't appear on the shelves until 1991!

I might sound critical of Cleveland, but I've no real complaints, apart from the low rate of payment. But I guess any author has some sort of bitch about his publisher. I enjoyed working for them, but have to admit that I eventually became a bit bored with westerns. That was why I turned to writing a couple of thrillers. Mind you, by the time I'd finished them, I couldn't wait to get back to writing westerns, because I had so many fresh ideas to put down on paper!

DW: You've written more than westerns and thrillers, though.

KH: Sure. I also wrote a series of six books on soldiers of fortune for Cleveland. This was at a time when they were looking for a new direction and were also trying romance. The Warhawks series, as it was called, sold well, but not well enough to run to a second series. I used the name "James Keith" for those books, incidentally.

Apart from Warhawks, I've written and published dozens of articles on various subjects -- guns, hunting, survival, metal detecting, treasure hunting, skin diving etc -- as well as three short stories for Penthouse (Australia), one or two competition prizes (minor ones, that is). I guess that just about sums up my writing career.

DW: So what does the future hold for you now?

KH: More westerns, of course!

DW: As a long-time fan of your work, Keith, I just can't wait!